Club Car Onward
Club Car is known for superbly engineered products that make everyday life better. The Onward carries on that tradition by prioritizing the safety, comfort and satisfaction of drivers and passengers. It starts with what you can see, like standard LED headlights and side reflectors that enhance driver visibility. But the details you can't see matter too, because they reflect an unwavering commitment to safety over 60 years strong.
A History of Innovation. A reputation for Quality.
Build yours today
AVAILABLE MODELS
Onward is available in 2-passenger, 4-passenger lifted or non-lifted, and 6-passenger lifted or non-lifted. Each model is engineered with safety and comfort in mind. When you're driving an Onward, you can feel the premium quality of each model's unique design.
2-Passenger
Gas | Electric | HP | HP Li-ion
4-Passenger
Gas | Electric | HP | HP Li-ion
4-Passenger Lifted
Gas | Electric | HP | HP Li-ion
6-Passenger
Gas | HP
6-Passenger Lifted
Gas | HP
POWER YOU CAN FEEL
Onward is crafted with performance in mind, integrating technologies and engineering that push the potential of small personal transportation vehicles. Partner that with the reliability of Club Car's durable and rust-proof aluminum frame, and you have a car that will stand the test of time.
Go further with Onward.
Build yours today
CRAFTED FOR YOU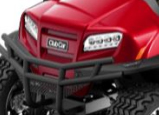 Onward is available in eight striking metallic body colors. Choose between MetallicMidnight Silver, Beige, Ice Blue, Glacier White, Blue Onyx, Candy Apple Red, Jade Green, or Tuxedo Black.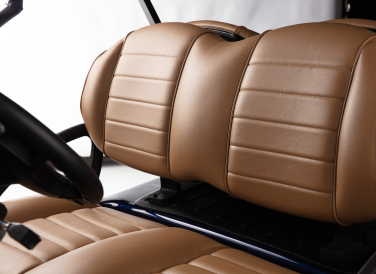 BEST-IN-CLASS COMFORT
Premium and Elite seat options make Onward the perfect vehicle for parking and lounging. Choose between 5 premium colors or our Elite Bright White with Silver Double-Diamond Stitching.
LED HEADLIGHTS
Light up your adventure, with standard included LED headlights, turn signals, and running lamps, making you more visible to traffic, and help to keep the fun going after sundown.
CORROSION-RESISTANT ALUMINUM FRAME
As one of the only personal transportation vehicles constructed from an aluminum frame, the Onward is uniquely resistant to the elements. Plus, our metal flake paint and UV-tested components are specially formulated to resist fading.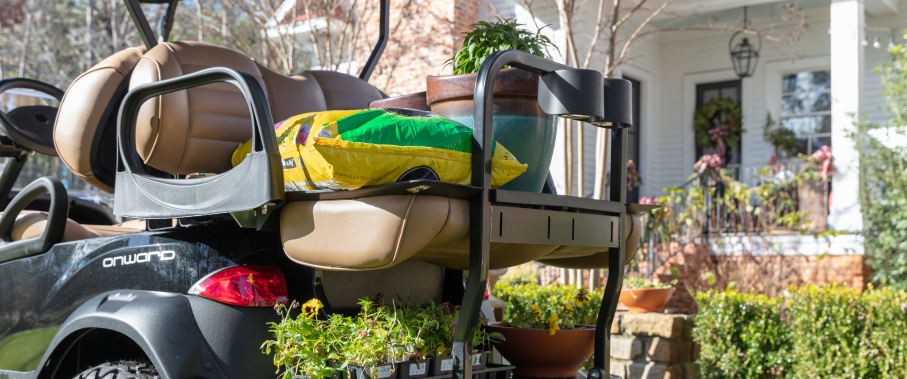 REAR FLIP SEAT
Lifted Onward 4-Passengers come with a rear seat that flips out to reveal a rugged bed texture and space for moving your gear or cargo. Onward is engineered to support both work and leisure.
LIFTED SUSPENSION
Lifted Onwards come standard with proprietary suspension for a smooth ride, stability, and great handling around corners.
Build yours today